ITM Paris est signataire de nombreux partenariats privilégiés qui permettent aux étudiants de mettre en pratique régulièrement leurs acquis en conditions réelles, tout au long de leur formation. Ils offrent également de nombreuses opportunités de stage.
Des partenaires pédagogiques précieux permettant de vous professionnaliser
Des conventions de partenariat ont été signées avec les plus importantes écoles de cinéma françaises comme Louis Lumière (ENSLL), le CLCF, le Cours Florent, EICAR... Les étudiants d'ITM Paris contribuent aux maquillages des films tournés par les étudiants réalisateurs ou scénaristes. 
ITM Paris a aussi signé des partenariats avec des chaînes de télévision diffusées sur le câble ou le satellite ou des sociétés de production télévisuelle (Game One, L'Équipe TV, 3ème Œil production, Caïmans Production…), avec des théâtres (Le Théâtre de la Tempête à La Cartoucherie), l'Opéra Bastille ou des marques de cosmétiques (Black up, Couleur Caramel, Nyx…).
Par ailleurs, ITM Paris travaille en proche collaboration avec des écoles de mode (la section "Design Vêtements" des Arts Déco, l'Istituto Marangoni, l'Atelier Chardon Savard, LISAA Mode…) et des écoles de photographie (SPEOS, Les Gobelins…). Des équipes peuvent ainsi se former dès l'école et progresser ensemble dans le métier.
Certains partenariats avec des grandes marques de cosmétiques permettent aux étudiants de travailler avec les produits les plus récents du marché du maquillage professionnel (M.A.C., NYX…)

Ils ont fait appel et font confiance à ITM Paris
Ecole Nationale Supérieure Louis Lumière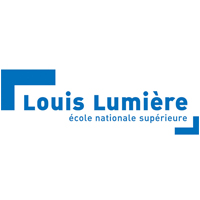 Partenariat permettant aux étudiants des 2 écoles de réaliser en équipe des exercices pratiques et des courts métrages.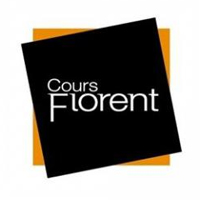 Cours Florent Musique
Les étudiants de 2ème et 3ème année du Bachelor Chef Maquilleur suivent un artiste-étudiant durant 2 ans dans ses différentes représentations scéniques, au minimum une fois par mois.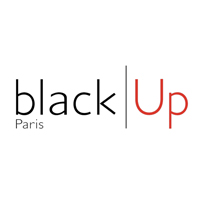 Black Up
Marque de maquillage partenaire pour les produits, les formations spécifiques peaux noires et métissées, les stages et les contrats de professionnalisation.
Numeric Proof Paris
Marque de maquillage professionnel partenaire d'ITM Paris pour les produits et accessoires, et les Masterclass.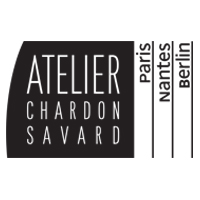 Atelier Chardon Savard
Une équipe d'étudiants d'ITM maquille chaque année les modèles lors des deux grands défilés de l'Atelier Chardon Savard.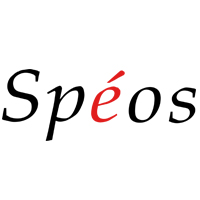 Spéos
Les étudiants des deux écoles ont eu l'occasion de travailler ensemble sur plusieurs projets : portraits d'artistes, éditos de mode, réalisation des coiffures et maquillages des modèles selon des inspirations photographiques...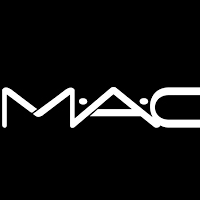 M.A.C.
Marque de maquillage partenaire ITM Paris pour les produits, des Masterclass maquillage tendance, des événements, et l'insertion professionnelle des étudiants.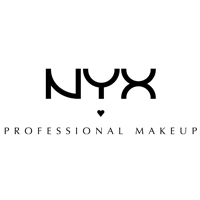 NYX
Marque de maquillage partenaire ITM Paris sur les produits et événements,des Masterclass maquillage artistique, des stages défilés et maquillage conseil.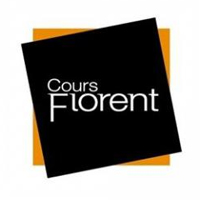 Cours Florent
Partenaire pour le maquillage des élèves du Cours Florent lors de représentations, de cours d'automaquillage pour les étudiants-acteurs et des cours d'expression orale pour les étudiants maquilleurs.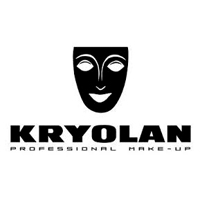 Kryolan
Marque de maquillage professionnel partenaire pour les produits, des Masterclass effets spéciaux ou airbrush.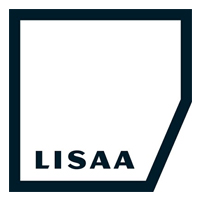 LISAA
Lors du défilé où les étudiants de LISAA présentent leurs collections créateur, une équipe d'étudiants d'ITM Paris est conviée pour maquiller les modèles.
+ de 700 entreprises partenaires vous proposent des missions de stage
Plus de 700 entreprises, organismes et associations du monde du spectacle et de la mode ont proposé des stages aux étudiants ITM Paris.
Que ce soit pour des missions de quelques heures ou de quelques semaines, nos partenaires vous permettent de mettre en pratique vos acquis dans des situations réelles. Vous apprendrez donc à travailler dans de nombreuses situations différentes : espaces de maquillage, produits, demandes et attentes du chef maquilleur, interventions sur le plateau...
C'est sur le terrain que vous pourrez développer votre propre réseau et votre insertion dans la vie active.
Tous les stages s'effectuent dans un cadre professionnel enrichissant après que vous ayez signé une convention de stage. Toute l'équipe d'ITM Paris vous facilite l'accès aux offres de stage afin de vous aider à diversifier la mise en application de vos compétences dans toutes les facettes de votre métier. 
Vous pourrez aussi bien effectuer vos missions lors de défilés, shootings photo, ou pour la télévision, le cinéma, des courts-métrages…
Ils ont fait appel et font confiance à ITM Paris
1 MORE PRODUCTIONS, 10:15 PRODUCTIONS, 1000 PATTES PRODUCTIONS, 2 BERG PROD, 2T PRODUCTIONS, 21EME PRODUCTION, 235 PRODUCTION/ONE ONE, 27 11 PRODUCTION, 2P2L, 3EME FACE, 3EME OEIL PRODUCTIONS, 3IS, 3SM PRODUCTIONS, 4S COSMETICS, 45 RDLC, 5EME PLANETE, 6BRO FILMS, 909 PRODUCTIONS, A HEALTHY BEAUTY, A.J.A.M, A2C, AARON BLACK EDITIONS, AB PRODUCTIONS, ABRACADABRA, ABH, ABSOLU PRODUCTIONS, ACADEMIE DU FILM BADEN-WURTTEMBERG, ACADEMIE JEAN LOUIS DESFORGES, ACADEMIE OSCAR SISTO, ACAPPELLA FLEURUS, ACCENTIV', ACCES LIBRE, ACCES STUDIO, ACCORDANSE, ACLA, ACMT, ACTEURS PUBLICS, ACTING INTERNATIONAL, ACTION CLAP PRODUCTIONS, ACTION PREMIERE, ACV, ADDM 34, ADELAIDE PRODUCTIONS, ADVANCED PICTURES, ADGENCY, AELLYS, AFP, AGAT FILMS & CIE, AGENCE 14 JUILLET, AGENCE AUTRECHOZ COMMUNICATION, AGENCE FRANCE PRESTIGE, AGENCE MADE IN EVENT, AGENCE PANORAMIC, AGENCE PSCHHH, AGENCE SET AND SEE, AGFA, AGORA FILMS, AIR FRANCE, AKITA-INU COMPAGNIE, AKYA.B STYLISTE CREATRICE, AL DENTE FILMS, ALCATRAZ PRODUCTIONS, ALD AUTOMOTIVE FRANCE, ALHAMBRA FILMS, ALIZARASS PRODUCTION, ALIZES FILMS, ALJ PRODUCTION, ALLEGRO FURIOSO, ALLEGRO MUSIQUE, ALL IN EVENT, ALL THAT JAZZ PRODUCTION, ALLIANCE MALADIES RARES, ALLURE, A.L. OXYGENE, ALTER FILMS, ALTEVIA, AMBASSADE DU CANADA, AMBI PRODUCTIONS, AMBRE EBENE, AMOK, AMPLITUDE PRODUCTION, ANATA FILMS, ANGELS PRODUCTIONS, ANIMAC, ANTARTICA PRODUCTION, ANTI SCEPTIC, AOZORA, APADELOUP PRODUCTION, API, ARCHIPEL 35, AREA BOX, AREDUC, ARKAB PRODUCTION, ARTCORP PROD, ARTE France, ART ET SON PRODUCTION, ART MANIAC, ARTS ET FICELLES, ARTEFACT (BYLAL CADJEE), ARTEMIA, ARTHUR CLARA & CIE EVENT'S, ARTISPORT PRODUCTIONS, ARTISTIK THEMATIK, ARTISTS UNITED, ARTS TAI CHI CHUAN, ASAHI FILMS, ASBCA, ASO-PROEVENT, ASRM, ASSEMEKANG, ASSOCIATION ART EN MOUVEMENTS, ASSOCIATION BACKSTAGE, ASSOCIATION CHARIVARI, ASSOCIATION DES JEUNES AGRICULTEURS, ASSOCIATION DU TREFLE ROUGE, ASSOCIATION GLOSSOLALIE, ASSOCIATION GRAINES DE TALENTS, ASTV, ASSOCIATION CAPOEIRA–VIOLA, ASSOCIATION CHINOISE DE LA MODE, ASSOCIATION CHRYSALID, ASSOCIATION CORPS ET ARTS, ASSOCIATION CULTURELLE ANTILLAISE, ASSOCIATION DU NAEVUS GEANT CONGENITAL, ATOUT DE PRO, ATOUT SUD, ATTARI PRODUCTION, ATTITUDE PRODUCTION, ATTRAPE NUAGES, ATV-ANTILLES TELEVISION, AUCHAN, AUDITOIRE, AUGURI PRODUCTIONS, AURASKY MUSIC, AURORA FILMS, AUTOUR D'UN SOIR, AWAKIT, BABYLON A.D. SAS, B. AGENCY, BAGHEERA PRODUCTIONS, BAIN DE LUMIERE, BALLETS DE MONTE CARLO, BARAS, BARCO, BAXTER, BAZ'ARTS, BEAUBOURG AUDIOVISUEL, BEAUPERIN, BEAUTEAM, BEAUTY COLOR, BEAUTE PRESTIGE INTERNATIONAL, BEAUTY DISTRIBUTION, BE AWARE TIVI, BECOOL STUDIO, BELLE POUR TOI, BELLEVILLE PRODUCTION, BE MODE, BENJAMIN BINI, BENSABATH, BERBERE TELEVISION, BETIZPROD, BETWIN, BEZEMYMAILAN LTD, B FACTORY, BFM TV, BHR, BIA PRODUCTIONS, BICEPHALE PRODUCTIONS, BIG FERNAND, BIOVOGUE, BIRDY NAM NAM PRODUCTIONS, BIZIBI PRODUCTION, BLACK BEAUTES MAGAZINE, BLACKCHAPEL PARIS, BLAGBUSTER PRODUCTION, BLOOPROD (LORIBEL SAS), BLUERED, B-MOL PRODUCTIONS, BOCCARA, BOITE 2 PROD, BOMB FACTORY STUDIO, BOOKER, BOURJOIS, BOX PRODUCTION, BOXEUR DE LUNE PRODUCTIONS, BRIANT SPECTACLES, BSIP, BUREAU DES ARTS PGSM, BUREAU D'IMAGE CYNTHIA COHEN, BY CHARLOTTE, BY TERRY, BYELEGORA, C4 PRODUCTIONS, CAIMANS PRODUCTION, CALT PRODUCTION, CALT PRODUCTION INTERNATIONAL, CALVIN KLEIN, CAMERA LTD, CAMILLE ALBANE, CANAL PLUS, CAPA DRAMA, CAPTURES 15, CARDIGAN, CARGO ABC PORTAGE, CARLETO, CARLITO FILMS, CARPE DIEM CREATION, CARRE BLEU MARINE, CASTING, CASTING DU JOUR, CASTORAMA, CATPEOPLE PRODUCTION, CEDRIC CHARLIER, CEDRIC GOMES, CEDRIC MARTINEAUD, CENTER PARCS, CENTRE DES ARTS VIVANTS, CENTRE POMPIDOU, CHAINE TV-CANALT-EMISSION IAPIAP, CHAINE EQUIDIA, CHALLENGE EUROPE PRODUCTIONS, CHANEL, CHARITY ART, CHARIVARI, CHATEAU DE BRETEUIL, CHAUCHE, CHAYA FILMS, CHERP'S MUSIC, CHEVROLET EUROPE, CHIC FILMS, CHIPIE, CHOEURS AU DIAPASON, CHORUS 14, CHROMI PRODUCTION, CIAN, CIMAX, CINDERELLA, CINE FESTIVAL, CINE-ON, CINEMATHEQUE FRANCAISE, CINESEPT, CINETEVE, CIRCULAR FRANCE, CIRQUE A L'ANCIENNE, CIRQUE ALEXIS GRUSS, CITE DE LA MUSIQUE, CITIZEN PRODUCTIONS, CITY THEATER AND DANCE, CLARINS, CLCF, CLEF DE SCENE, CLN SPECTACLES, CLOSE-UP-MAGIC PRODUCTIONS, CLOTHILDE GARNIER, CLP TV, CLUB DE LA MODE, CLUB MED, CMA'COM, CNSAD, CO2 ACTIVITY, COCA COLA, COCKTAIL PRODUCTIONS, CODA MAG, COLLECTIF BKE, COLLECTIF IPA, COLLECTIF UN NOUVEAU REGARD, COLLOQUIUM GROUP, COMACAS, COMALTO, COMEDIE!, COMEDIE DU PAMPLEMOUSSE, COMITE DE SAUVEGARDE DU BRAS DU CHAPITRE, COMME DES GARCONS, COMMUNE LIBRE DE LA VILLE HAUTE DE PROVINS, COMPAGNIE AGILE, COMPAGNIE A L'AFFUT, COMPAGNIE ALLEGRIA, COMPAGNIE ANNIBAL ET SES ELEPHANTS, COMPAGNIE ARRT, COMPAGNIE CLARANCE, COMPAGNIE CROC EN JAMBE, COMPAGNIE DASSYNE, COMPAGNIE DEF MAIRA, COMPAGNIE DE LA BOBINE, COMPAGNIE DES CIMES, COMPAGNIE DES INDES, COMPAGNIE DES OISEAUX, COMPAGNIE DES PHARES ET BALISES, COMPAGNIE DU CHEWING, COMPAGNIE DU FEU FOLLET, COMPAGNIE DU KALI D'OR, COMPAGNIE DU MESSAGE, COMPAGNIE DU SQUARE 3, COMPAGNIE DU 3EME ŒIL, COMPAGNIE ELIXIR, COMPAGNIE ERIC AVERLANT, COMPAGNIE ESBAUDIE, COMPAGNIE GILLES GLEIZES, COMPAGNIE HYPERMOBILE, COMPAGNIE IN SENSE, COMPAGNIE JACQUARD, COMPAGNIE LES THELEMITES, COMPAGNIE LILI BOM, COMPAGNIE OFFSHORE, COMPAGNIE PANDORA, COMPAGNIE PASSEURS DE REVES, COMPAGNIE PERFORMERS, COMPAGNIE POLYPOUS, COMPAGNIE ROBERT HOSSEIN, COMPAGNIE ROXANNE, COMPAGNIE SQUARE 3, COMPAGNIE SUR LE RING, COMPAGNIE THEATRE VIVANT, CONCIERGE SERVICES PRIVES, CONFERENCE ET COMPAGNIE, CONSERVATOIRE DE PARIS, CONTREE DES SONGES, CORDEL FILMS, CORTLAND FILMS, CORELATIONS, COSME FRANCE DIFFUSION, COTE COURS PRODUCTION, COULEURS FILM, COURS FLORENT, COW PROD, COYOTE CONSEIL, CRAZY BABY, CREA PRODUCTION, CREATIVE SPIRIT, CRINOLIGNE, CRISPY PROD, CRISTAL EVENTS, CROISIERES CANAUXRAMA, CSE PRODUCTION, C.T. FILMS, CUISINE TV, D2G FILMS, DACRYLIQUE FILMS, D.E.M.D PRODUCTIONS, D.EURF, DA MINCI CODE, DAMU NEWTONE, DANIEL SARAVIA PRODUCTION, DANS LA CIBLE, DARCAIM 333, DARELITE 52, DARMON, DAVID ALEXANDRE HAIR, DDB LIVE, DEBORAH FRANCE, DECATHLON, DEEP SIDE STUDIO, DEEP VISION, DEFIL' CANCER, DELIRIUM PRODUCTIONS, DELPECH, DELPHICOM INTERNATIONAL, DEMANGEL PRODUCTION, DEMD, DEMI-LUNE, DENIS & CO, DENTELLE ET MACARONS, DE PERE EN FILS PRODUCTIONS, DERMANCE, DERNIER CRI VINTAGE, DESSINE MOI UN PAPILLON, DE VILLE EN VILLE PRODUCTIONS, DEVOLVE, DEVRIN ALPOGE, DGDP PRODUCTIONS, DHARAMSALA, DHM PRODUCTIONS, DIABOLO GRENADINE, DIALOGUES FILMS, DIANA BEAUTE, DIAPHANA FILMS, DIEGO MONTANA PARIS, DIFADOM, DIMSON, DIOUDA, DIRECT 8-BOLLORE MEDIA, DISCLOSED, DISNEYLAND PARIS, DITES NOUS TOUT PRODUCTION, DI VINCENZO, DOMINIQUE FITOUSSI CONSEIL, DOUBLE D PRODUCTIONS, DREAM, DREAM LIFE, DREAM OF BEAUTY, DREAM ON, DREAMGATE, DROMOS, DROP DATE, DU REVE A LA REALITE, DU REVE A LA REALITE, EASY TIGER, ECAMOD, ECLAT THEATRE, ECOLE DE LA CHAMBRE SYNDICALE DE LA COUTURE PARISIENNE, ECOLE DE THEATRE L'EPONYME, ECOLE DE PHOTO CE3P, EDEN, EDITIONS DU NEMETON, EFET, EICAR, EKLIPSE, ELECTRICAL STORM, ELCO SNC ESTEE LAUDER COMP., ELECTRICAL STORM, ELECTRON LIBRE PRODUCTIONS, ELIONOR, ELISABETH DE SENNEVILLE, ELISABETH V. FURTENBACH, ELKIN COMMUNICATION, ELLABEL PRODUCTIONS, ELLIPSE, ELYTIS, EMAILVISION, EMI DESIGN, EMMETT PRODUCTIONS, EMPIRE PRODUCTIONS, EMPREINTE DIGITALE, EMPREINTE PRODUCTION ET LES GLOBE-TROTTEURS, ENAC, ENFÊT'ANIME, EN ROUE LIBRE, ENSAD, ENSLL, ENVIE DE TEMPETE, EPHELIDE, EPIDERM, EQUITERRE, ERNST KLETT VERLAG GMBH, ESAA DUPERRE, ESCAZAL, ESEC, ESMOD, ESRA, ESSEC, ESTHER BONTE, ESTP, E-TF1, ETAM, ETHICAL PRODUCTION, ETHIK CONCEPT, ETTIC, EUGENE PERMA, EURODISNEY ASSOCIES SCA, EURO SANTE BEAUTE, EUROPACORP, EVA PRODUCTION, EVASION FILM, EVEIL & DECOUVERTES, FAAC NORD, FACCINI, FACTORY EDITIONS, FAMILA, FANTASTIC' ART, FARNIENTE PRODUCTION, FASHION FOX, F COMME FILM, FEDERATION DES MALADIES ORPHELINES, FEMIS, FENETRE SUR PROD, FESTIVAL PARIS CINEMA, FIDES, FIGHTING FISH, FILMOLINE, FILMS ALYNE, FILMS DU DESERT, FILMS DU MONDE FLOTTANT, FINAUT, FIRST LUXE, FLACH FILM PRODUCTION, FLAIR PRODUCTION, FLEC, FLEUR DE DIAMANT, FLEUR DE LYS, FLEURY, FLORENT GARITEY, FLY COSMETICS, FMC, FNAC, FORGE, FOTOVISTA, FRANCE 2, FRANCE 3, FRANCE 3 PRODUCTION, FRANCE GALOP, FRANCE TELECOM ORANGE, FRANCE TELEVISION, FRANCK PROVOST, FREDONIA, FREEMANTLE MEDIA, FRENCH FRIES, FROGGIE PRODUCTION, FROGGIES, FRUGIELE, FUJIFILM, FULL DAWA, FUN TV, GAB TV, GABRIEL CORBION BELLETERRE, GALERIE COUR CARREE, GALERIE FIGURE, GALERIE NOEMIE, GALERIES LAFAYETTE, GALERIE VIA ARTE, GAME ONE, GARRAUD PARIS, GEDEON, GENAO PRODUCTIONS, GITHEC, GLAZ'ART, GLOSS UP, GMT PRODUCTIONS-BOULEVARD DU PALAIS, GOBELINS-ECOLE DE L'IMAGE, GOETHE-INSTITUT PARIS, GOOD TIMES PRODUCTION, GOOD TV, GRAINES DE TALENTS, GRAMMIS ET CIE, GRAND SALON DU MARIAGE ORIENTAL, GRAND THEATRE DE REIMS, GRAND UNION, GRIGNY WOOD, GROUPE ALLURE, GROUPE AVS, GRIGNY WOOD, GROUPE DEBBY - DEBORAH - ROUGE BAISER, GROUPE DENIS ET CO, GROUPE REGIEMAX, GRUSSAT, GTV, GUERIN, GUERLAIN, GUNSMOKE, GWANINA CREOLS, HACHETTE FILIPACCHI ASSOCIES, HAIDOUK FILMS, HAM'S France, HAMSTER PRODUCTION, HANDICAP INTERNATIONAL, HANNEZO, HAPPY DAYS STUDIO, HARBORLESS FILMS, HARDI, HD EDITION, HDV EVENEMENTS, HELL ART PRODUCTIONS, HEMA FRANCE, HILEG France, HI LEVEL KONCEPT, HOPITAL LA PITIE SALPETRIERE, HOPITAL ST LOUIS, HORIZON PICTURES, HOTEL CONCORDE LA FAYETTE, HOTEL LE BRISTOL, HOTEL RESIDENCE LES DRYADES, HYPE FASHIONS/SARAH OOSTEN, ICART PHOTO, ICI ET LA, IDBYME SA, IDEALE AUDIENCE, IDEE ONE, IDEO, I&E CONSULTANTS, IFM, IGUANA CAFE, IKEA, IKM PRODUCTION, IMAGE DE VENT, IMAGE LOCALE MULTIMEDIA, IMAGE ON AIR, IMAGE.FR, IMAGO, IMP-ACTE, INA, INFINITY STUDIO, INJS, INFOSPORT, INSTANT DE BONHEUR, INSTITUT CAMEANE (ARCANCIL), INSTITUT DU CINEMA DE PEKIN, INSTITUT FRANCAIS DU TEXTILE ET DE L'HABILLEMENT, INTEGRALES TECHNOLOGIES, INTERFEL, INSTITUT NATUR'ELLE, INTERPRESTIGE, IN THE TARGET, INVITATION A LA VIE INTERNATIONALE, IRLYWELL, ISG MOD'L, IS NOT DEAD, ISTITUTO MARANGONI, ISTS, ITV STUDIOS FRANCE, JABS EVENT, JAGUN, JAMAL COIFFURE, JARDINERIE TRUFFAUT, JASPAR STUDIO, JCMCK, JEAN LOUIS DAVID, JEFF & OCTAVE, JENLEI FILMS, JES PROD, J.P.C. COIFFURE, JOBTEASER, JOG SWIMWEAR, JUFOX, JUST PROD IT, JUSTE POUR RIRE, KABO, KALBASS, KARATE BUSHIDO, KARENAE, KAYCI IMAGE, KERVERT PRODUCTIONS, KIRA PROD, K'LIMAGE, KL PRODUCTION, KMS PRODUCTIONS, KNEIP, KODAK, KONBINI, KOSHKA MASHKA, KOSSMAN, KWAI, L.A.B, LA BANDE A PUCE
LA BANDE DU GRAND CHEMIN, LA BASTIDE ODEON, LA BIBLIOTHEQUE DE MESTR TOM, LA BOHEME FILMS, LA BOITE A COURTS, LA BOITE A MOMES, LA BOITE 2 PROD, LABORATOIRE OMEGA FARMA FRANCE, LABYRINTHE PRODUCTIONS, LA CHAUVE SOURIS, LA CINEFACTURE, LA COMPAGNIE BROCELIANDE, LA COMPAGNIE DES GRIFFONS, LA COMPAGNIE DES NOUVEAUX MONDES, LA COMPAGNIE DU CHEWING, LA COMPAGNIE DU HALO, LA COMPAGNIE DU RESSORT, LA COMPAGNIE LE THEATRE DU ZEBRE, LA COMPAGNIE MASQUARADES, LA COMPAGNIE PANDORA, LA COUVEUSE D'ENTREPRISE, LA FABRIQUE DES IMPOSSIBLES, L'AGENCE SOURIT AUX AUDACIEUX, LALALA PRODUCTIONS, L'ALAMBIC STUDIO THEATRE, LA LOCALE TELEVISION, LA LUNA PRODUCTIONS, LA MECANIQUE, LA MODE EN IMAGES, L'ANTRE MAGIQUE, LAPPARTPR, L'ARC PARIS, LA SELLERIE, LA SPACE, L'ASTROLABE ATSCAF-PARIS, L'AUTRE IMAGE PRODUCTION, LA VIE EST BELLE FILMS, LBC, LCP LA CHAINE PARLEMENTAIRE, LDA PRODUCTION, LEA LA TOUR DU MAIL, L'EUROPEEN, LE BUREAU DES ARTS, LE CANOTIER DU PIED DE LA BUTTE, LE CHEVAL A BASCULE, LE COMITE DE LA CLAQUE, LE CRI DE LA HARPE, LE DIABLE DES LOMBARDS, LEE COOPER, LE GREC, LE GROUPE LYRIC, LE MAGASIN, LE MONDE DES IDEES ET DES ACTIONS, L'ENVOL PRODUCTIONS, LEON ROSE MAGMA, LEONARD PARIS, LE PARFUM DE L'OPERA, LE PLEIN CIEL, LE PUBLIC SYSTEME, L'EQUIPE 24/24, LE SABRE, LE THEATRE DE LA CRISE, LEROY MERLIN, L'ESPACE JEMMAPES, LES AMANTS DE TRIESTE, LES AMIS DU FRANCO AGOSTINO TEATRO FESTIVAL, LES CHEMINS D'ORLAC, LES COMEDIENS DE LA MARQUISE, LES COMPLICES DE NINA, LES CONCERTS PARISIENS, LES DIVERTISSEMENTS REUNIS, LES ENFANTS DE LA COMEDIE, LES ENFANTS DE LA GOUTTE D'OR, LES ENFANTS DE LA SCENE, LES ENNEMIS DE LA REALITE, LES FEES DE BENGALE, LES FEES PRODUCTIONS, LES FILMS D'ARGILE, LES FILMS D'AVALON, LES FILMS DE LA GRANDE OURSE, LES FILMS DE LA STRADA, LES FILMS DE LA SUANE, LES FILMS D'ICI, LES FILMS DU PREAU, LES FILMS DU WORSO, LES FILMS VELVET, LES IDEES DU GARAGE, LES ILOTS DE RESISTANCE EDITIONS, LES MAUVAIS JOUEURS, LES MILLE ET UNE DANSES, LES PRODUCTIONS DE LA FABRIQUE, LES PRODUCTIONS DU BLED, LES 4 DIMENSIONS, LES SALTIMBANQUES DE L'ART, LE SIXTY SIX, LES STUDIOS PARISIENS, LES STUDIOS PARIS SUD, LES TROIS SONGES, LES VOIX DU LAC, LES ZORATORIENS, LETHAL EVENTS, L'ETIQUETTE, LE THEATRE ALEPH, LE THEATRE DE LA CRISE, LEZARD PREMIER PRODUCTIONS, LEZARTS PRODUCTIONS, LGM CINEMA, L'HEAUTONTIMOROUMENOS, L'HUMOUR EN CAPITAL, LIBELLULE, LIBOMAPROD, LILI NELSON, LINDA VONGDARA LINGERIE, LINK PRODUCTION, LIRE LES DIDASCALIES, LISA PEARL, LISAA, LIS-VOIR/CHALETFILMS, LITTLE BIG PROD, LITTLE BLUE FISH, LIVE NATION FRANCE, LIVE PRODUCTIONS, L.M. FACTORY, LOCAL FILMS, LOC'EVENTS, LONG DISTANCE, L'OPEN DU CŒUR, L'OPERA COMIQUE, L'OREAL PRODUITS DE LUXE FRANCE, LORIS AZZARO, LOU EVENEMENTS, LOUHICHI, LOVIN COACH, L. THOM PRODUCTION, LUNE PARIS, LUXANIMATION, LVMH PARFUM ET COSMETIQUES, LYNSAM, LYON TV, M.A.C, M3, M6, MADEMOISELLE VIOLETTE, MAGIC GARDEN AGENCY, MAGICIENS DU MONDE, MAGIC TV, MAGO PRODUCTION, MAHA PRODUCTIONS, MAIRIE DE NICE (THEATRE DE L'OPERA), MAISON MERE FILMS, MAKE 2 WORK, MAKER, MAKE UP FOR EVER, MAKE UP MINERAL, MAKEUPMOVIE, MAKE UP SHOOTING, MALIMALO, MAQUILLAGE YXT, MARATHON MEDITERRANEE, MARBELLA PARIS, MARIE CLAIRE CHINE, MARIE PUCE, MARIONNAUD, MARODE RAIZA, MARQUE AND CO, MARTANGE PRODUCTION, MASMEDIA, MAS PRODUCTIONS, MASSORA PRODUCTION, MATE MON SAC, MAWASHI, MAX AVRIL PRODUCTIONS, MAXIMAL PRODUCTIONS, MAXYMA, MBV, MC CANN, MEAN OIL, MEDIACAST, MEDIA LEADER EVENTS, MEDIACAST, MEMES LES ANGES, MENSKIN, MERLIN PRODUCTIONS, METRONOMIC, MICHKA PRODUCTION, MICRO MEDIA, MIKI HOUSE, MINUIT3, MINUS ET CORTEX, MI PROD, MIRA BELLE, MIRADA, MIRANTZ FILM, MIROIR ET METAPHORE, MISMA, MLADOST, MMF-PRO, MOD'ART INTERNATIONAL, MOD'ESTAH, MODE & HANDICAP, MODE & SELECTION, MODELING IN EUROPE, MOIAPRESMOI, MONTMARTRE A LA UNE, MOUSTIC PRODUCTION, MOVIE PROJECT, MOVISTONE, M.T.L. PERRUQUE, MTV, MULTIPRISE, MUSE EN SCENE, MUSEE D'ORSAY, MY BOOKER, MY BOX PRODUCTION, NADA PRODUCTION, NAILS D'ANGE, NARS, NASSIMO PICTURES, NATIVE, NATURE ET BEAUTE, NEPTUNE PRODUCTIONS, NIGHTINGALES STORY, NIOU, NIRVANA, NO SMOKING PRODUCTIONS, NOBLESSE, NOCIBE, NODAL PROD, NOIR POLYCHROME, NOLIFE, NOSPHERE, NOVA PRODUCTION, NOVAVISION, NOVI PRODUCTIONS, NOVOTEL PARIS, NRJ EVENTS, NULLE PART AILLEURS PRODUCTION, NUM-ERIC, NUMERO 15, NUTS PRODUCTION, OBJECTIF IMAGE PARIS IDF, ODYSSEE ART, OEDIV, OFFENBACCHIADES, OFFICE NATIONAL DES FORETS, OHMYPROD, OLIVIA PRODUCTIONS, OLIVIE, OLIVIER GERVAL FASHION & DESIGN INSTITUTE, OLIVIER PRODUCTION, OLM PRODUCTION, ON Y VA !, ONE PERSONALITY, ONE O ONE PRODUCTIONS, ONYX FILMS, OPERA DE MARSEILLE, OPERA NATIONAL DE LYON, OPERA NATIONAL DE PARIS, OPERA NATIONAL DU RHIN, OPTIMALES, OR'S EVENTS, ORANGE LABS ISSY, ORIGINAVRE, ORTEGA, OUENDMOR, PACO RABANNE, PADMA PRODUCTIONS, PAGES & IMAGES PRODUCTIONS, PAN EUROPEENNE PRODUCTION, PAPSPROD, PARADOX MUSIC PRODUCTIONS, PARC ASTERIX, PARC DE LA VILLETTE, PARC ET CHATEAU DE THOIRY, PARFUMERIE DOUGLAS, PARIS AXE COSMETIQUE, PARIS DES CREATEURS, PARIS MACADAM, PARIS PREMIERE, PARIS STYLE, PARSONS PARIS, PARTIES ET FETES, PARTIZAN MIDI-MINUIT, PASSAJ 13, PASTAPROD, PATOU FILMS, PATRIMOINE TV, PEGASE, PEOPLE TV, PERCEVAL PRODUCTIONS, PER DIEM FILMS, PERNEL MEDIA, PETIT DRAGON, PHENOMENE ASSOCIATION, PHENOMENE ET CIE, PHOTO DE MODE PARIS, PHOTOGRAPHER ON LINE, PHOTOLIVIE, PIN-UP, PINK PARADISE, PITCH PROD, PIX PROD, PIXID-PRODUCTION.COM, PIX'M, PLAISANTERIE PRIVEE, PLAYMOBIL FUN PARK, PLP, PLURIMEDIA MEDIACAST, PODIUM PARIS, POEME HARMONIQUE, POLAR IT PRODUCTION, POLONIKA, POP BEAUTY, POSTERITY ENTERTAINMENT, POURQUOI PAS LA LUNE-2P2L, PP PRODUCTION, P.PROD, PRATIKS.COM, PRADALIE, PRECIOUS EVENTS ET INTERNATIONAL, PREMIERE HEURE, PREMIERE PRISE, PREPROD, PRET A PORTER FEMININ DE PARIS, PRINTEMPS, PRISMA PRESSE, PRODDS MEDIA, PRODMAISON, PRODUCTIONS 22, PRODUCTION ARTE FACTORY LAB, PRODUCTION HYPERMOBILE, PRODUCTION MIROIR, PRODUCTIONS LIBRES, PRODUCTIONS TONY COMITI, PROD WOOZWOO, PROMINCOR, PROMO CE, PSU PRODUCTIONS, PUBLIMAG, PUBLINTERVIEW, PULSION, PUMA MEDIA, PURE FASHION, PYLA PROD, PYRAMIDE PRODUCTIONS, QUADRIPLAY ENTERTAINMENT, QUAI 38, QUAI CHEVERE, QUATRE S COSMETICS, LE QUEEN, QUELLE DROLE D'IDEE, QUICK, R!STONE PRODUCTIONS, RADICAL MEDIA, RADVANER, RANDSTAD France, RASOIRCLUB, RECTANGLE PRODUCTIONS, RED FACTORY, REGARD DE SOIE, REGARD EN FRANCE COMPAGNIE, REJOYCE, REMILSON LABEL MUSIC, REMILSON PRODUCTION, RENCONTRE DU 7EME ART, REPERAGE SHOPPING, RESERVOIR PROD, RESIDENCE DES BORDS DE MARNE, RESONANCE PROD, RESSOURCES ET CARRIERES, RESTOS DU COEUR DE PARIS, RETG PRODUCTIONS, REVERENCE FILM, REVES DE FETES, REVLON, REZINA PRODUCTION, RFO, RITZ HEALTH CLUB, RIVKA DOAN, RKING PRODUCTIONS, ROLDAN, ROSNY TV, ROUSSEAU AUTOMOBILE, RT PRODUCTIONS, RTL2 SODERA, RUBIK'S CUBE PRODUCTION, RUBIO CHRISTIAN, S2V, SAGA FILMS, SAGE, SAKINA M'SA PARIS, SALON AQUARELLE, SALON FRANCK PROVOST, SAM TAM, SANDRO, SARAH FILMS, SARLAK.COM, SAULX & LUMIERES, SAVS LEVALLOIS, SCEN TEST COMMUNICATION, SCHEYDA PARIS, SCI VALTERRE, SCP, SCREEN IMAGINATION AGENCY, SCREEN RUNNER, SDT VOYAGES ET PRIVILEGES, SECA PRODUCTIONS, SECOURS POPULAIRE FRANÇAIS, SEIYA RECORDS, SEN MEDICINE COMPANY FRANCE, SENTI, SEPHORA, SEPIA PRODUCTION, SERVICE D'INFORMATION DU GOUVERNEMENT, SEVANOVA, SFRS-CERIMES, SGBH NETWORK, SHINE LIMITED–MERLIN, SHIRLEY BERN, SHISEIDO EUROPE–NARS, SHOOT THE BOSS, SHOPPER, SHOW PROD, SHOWROOMPRIVE.COM, SINERGY COMMUNICATION, SINPRASEUTH, SIOB, SIRCOM, SMB S.A.S., SNC CARTIER & CIE, SNCF PARIS NORD, SO CHIC KIDZ, SOCIETE DE TELEVISION LOCALE, SOCIETE THERMALE DE LA ROCHE-POSAY, SOJA FILMS, SOLINFI-MANAGERS, SOLONONS, SOMBRERO PRODUCTIONS, SON ET LUMIERE, SONY MUSIC, SONY PICTURES TELEVISION PRODUCTION, SOPEXA, SOS RACISME, SOULCLAP PRODUCTION, SOUND EFFECT KILLER, SPEED RABBIT PIZZA, SPEOS, SPM PRODUCCIONES, SPORT MARKET, STAATSTHEATER STUTTGART, STADE DE FRANCE DCGP, STADE DE FRANCE PRODUCTIONS, STARSHOP, STREAMPOWER, STIVALE PRODUCTION, STRAGIER, STREAMPOWER, STUDEC TV, STUDIO 45, STUDIO BAIN DE LUMIERE, STUDIO BE COOL, STUDIO BLABLA, STUDIO CAFE CREME PARIS, STUDIO HARCOURT, STUDIO MODE PARIS, STUDIO NOMA, STUDIO PAUL BERT, STUDIO PENNY LANE, STUDIO THEATRE DE STAINS, STYX THEATRE, SUDDEN THEATRE, SUD-EVEREST, SUPER HERAUT, SUPER U, SURREY INSTITUTE, SUZANNE ERMANN, SWANY KIDS EVENEMENT, SWIPP, SWOON, SYNAPS, SYRIA ART PRODUCTION INTERNATIONAL, SYSTEM D PRODUCTIONS, SYSTEME POLAIRE, TALENT MODE, TANDEM FILMS, TARA JARMON, TARANTULA FRANCE, TASSEL TEASE COMPANY, TCA, TECHNIKART MAGAZINE, TECHNOCENTRE ORANGE, TELEGRENOBLE, TELEPARIS, TELFRANCE, TERRE D'OC, TESSA DELPECH PARIS, TETE DE PROD, TETRA MEDIA STUDIO, TF1 PRODUCTION, TF1, TFJ, THALIE MULTIMEDIA, THALIE'S BLONDE, THEATRA PRODUCTIONS, THEATRE A HELICE, THEATRE DE L'EVEIL, THEATRE DE LA FUGUE, THEATRE DE L'OPPRIME, THEATRE DE LA PORTE ST MARTIN, THEATRE DE LA REINE BLANCHE, THEATRE DES CHAMPS-ELYSEES, THEATRE DES COTEAUX DU SUD, THEATRE DU CHATELET, THEATRE DU FILAMENT, THEATRE DU FRENE, THEATRE DU VIEUX COLOMBIER, THEATRE DU ZEBRE, THEATRE GALABRU, THEATRE GEORGES POMPIDOU, THEATRE L'ALIZEE, THEATRE LE FUNAMBULE, THEATRE NATIONAL DE L'OPERA COMIQUE, THEATRE OFF MARSEILLE, THEATRE UVOL, THE INTERNATIONAL INSTITUT OF PERFORM ARTS, THIERRYSOUCCAR EDITIONS, TIMGAD PROD, TMC, TOGGLE PRODUCTIONS, TOMAXXX , TOO FACED, TOO MUCH PARIS, TOTALLY PRODUCTION, TOYS'R'US, TPS SPORT, TREFLE ROUGE, TREMOLIERES, TREMPLIN STUDIO, TREVO, TROUPE DE LA BRETTE NOIRE, TSABANA FILMS, TULLE ET REDINGOTE, TURBUL, TV5 MONDE, TWIN FIZZ RECORDS, UBI FRANCE, UDAC FORMATION, UFCV ILE DE France, ULTIMA PRODUCTION, UN CHIEN DANS LE MARAIS, UN ENFANT PAR LA MAIN, UN P'TIT AIR DE RUE, UNADVOCATE, UNDERCOVER PRODUCTION, UNION DES JEUNES AVOCATS, UNIVERSAL LOVE, UP MEDIAS PRODUCTIONS, USI FOOT, UTI, VARANGO, VERBAL CONNEXION, VILL9 LA SERIE, VIP MARKET, VL2R, VLJ LA JONQUIERE, VM GROUP, VOL D'OISEAU, VOX GRAMOPHONE, VOYAGE SAS, VP COM, VULPIAN, W&W COMMUNICATION, WALTERS PEOPLE BS SAS, WAM PRODUCTIONS, WE LOVE GREEN, WEBCASTORY, WELLA STUDIO, WHISTLER CHERUBIN, WILD BOX PRODUCTIONS, WINDERKINDZ, WOOZ WOO, XXV PHOTOS, YES WE PROD, YOSSA B, YSE PRODUCTIONS, YVES ROCHER, Z PROD, ZADIG PRODUCTIONS, ZAP, ZE PROOD NEXT DOOR, ZICORAMA91, ZODIO, ZO-LANDING, ZOLA PRODUCTIONS…
ITM a un partenariat exclusif avec le Cours Florent Musique. Chaque étudiants du Bachelor Chef Maquilleur est le référent maquilleur-coiffeur d'un artiste muscial. Ces jeunes artistes compositeurs-interprètes se produisent au moins une fois par mois sur une scène parisienne. Les étudiants d'ITM Paris doivent tout à la fois définir puis respecter l'univers indivisuel de son artiste mais aussi adpater son look suivant les thématiques du concert.
ITM Paris est signataire de conventions de partenariat avec les plus importantes écoles de cinéma françaises comme Louis Lumière (ENSLL), la FEMIS, l'EICAR, le CLCF ou le Cours Florent.Les étudiants d'ITM contribuent aux maquillages des films tournés par les étudiants réalisateurs ou techniciens. Ils assistent aussi à des cours sur la lumière sur les plateaux de l'ENSLL. Ils participent à des exercices sur des problématiques liées à la lumière ou aux techniques cinématographiques.

ITM a aussi signé des partenariats avec des chaînes de télévision ou des sociétés de production télévisuelle (Game One, L'Équipe TV, 3ème Œil production, Caïmans Production…), avec des théâtres (Le Théâtre de la Tempête à La Cartoucherie), des marques de cosmétiques (Black up, Couleur Caramel, Nyx…).
L'Institut travaille en proche collaboration avec des écoles de mode (La section textile des Arts déco, l'Istituto Marangoni, LISAA ou l'Atelier Chardon Savard…) et des écoles de photographie (Spéos ou Les Gobelins…). 
Les workshops (1 et 5 jours)
L'objectif est faire travailler les étudiants en binôme ou en équipe, sur différents projets.
Cela peut-être pour le compte d'un partenaire institutionnels (école de cinéma, de mode ou de photos…) ou une marque de cosmétique. Ils suivent les étapes de réflexion et de création, telles qu'elles se pratiquent dans la profession.
Travail dans des conditions réelles
Respect des contraintes clients/professionnels (brief)
Elaboration du dossier créatif (moodboard, face chart…)
Essai maquillage
Réalisation du maquillage lors d'un shooting ou d'un tournage ou d'un défilé  
L'avantage des workshops avec de grandes marques de cosmétique est double : vous rencontrez des professionnels de la marque : maquilleurs, stylistes, attaché de presse afin de vous constituer un réseau pro et vous apprenez à utiliser et maîtriser de nombreux produits de marques différentes.
Exemples de réalisations récentes :
Customisation de faux cils avec la marque Shu Uuemura
Customisation de faux cils avec la marque Kiss
Création de look pour le compte Instagram de Christian Louboutin Beauté
Création de maquillages sur le thème du gore pour des courts métrages d'Eicar (Ecole de cinéma) en partenariat avec la marque Kryolan
Création d'un visuel de PLV pour des produits de soin Bioderma
Afin de favoriser l'insertion professionnelle des jeunes maquilleurs, faciliter le recrutement des entreprises dans le secteur des cosmétiques et du maquillage, et adapter les enseignements aux besoins des entreprises, ITM Paris a mis en place le parrainage d'entreprises.
Le Cercle des Parrains regroupe des entreprises du secteur apportant leur contribution humaine ou financière. Celles-ci travaillent également en étroite collaboration avec le Service des stages. Elles encadrent les étudiants sur leur lieu de stage via la mise en place de tutorats.
Elles s'impliquent dans l'évolution des enseignements à travers des rencontres régulières à l'Institut ou dans leurs locaux, ou par la mise en place de module d'enseignement (MAC, Dior ou Embryolisse…).